Fusing the worlds of fashion and chicken fingers, we partnered with the globally recognized streetwear label, Anti Social Social Club (ASSC), to bring Caniacs and streetwear enthusiasts alike a collection of co-branded apparel and accessories.
To support the launch, a life-sized Box Combo (no slaw, extra toast style) was hand-sculpted out of seven 300-lb blocks of foam, and the creator of Nickelodeon slime took part in replicating over 200 gallons of Cane's Sauce for a larger than life photoshoot – which took place outside the Raising Cane's in City of Industry, California, at 1420 South Azusa Ave.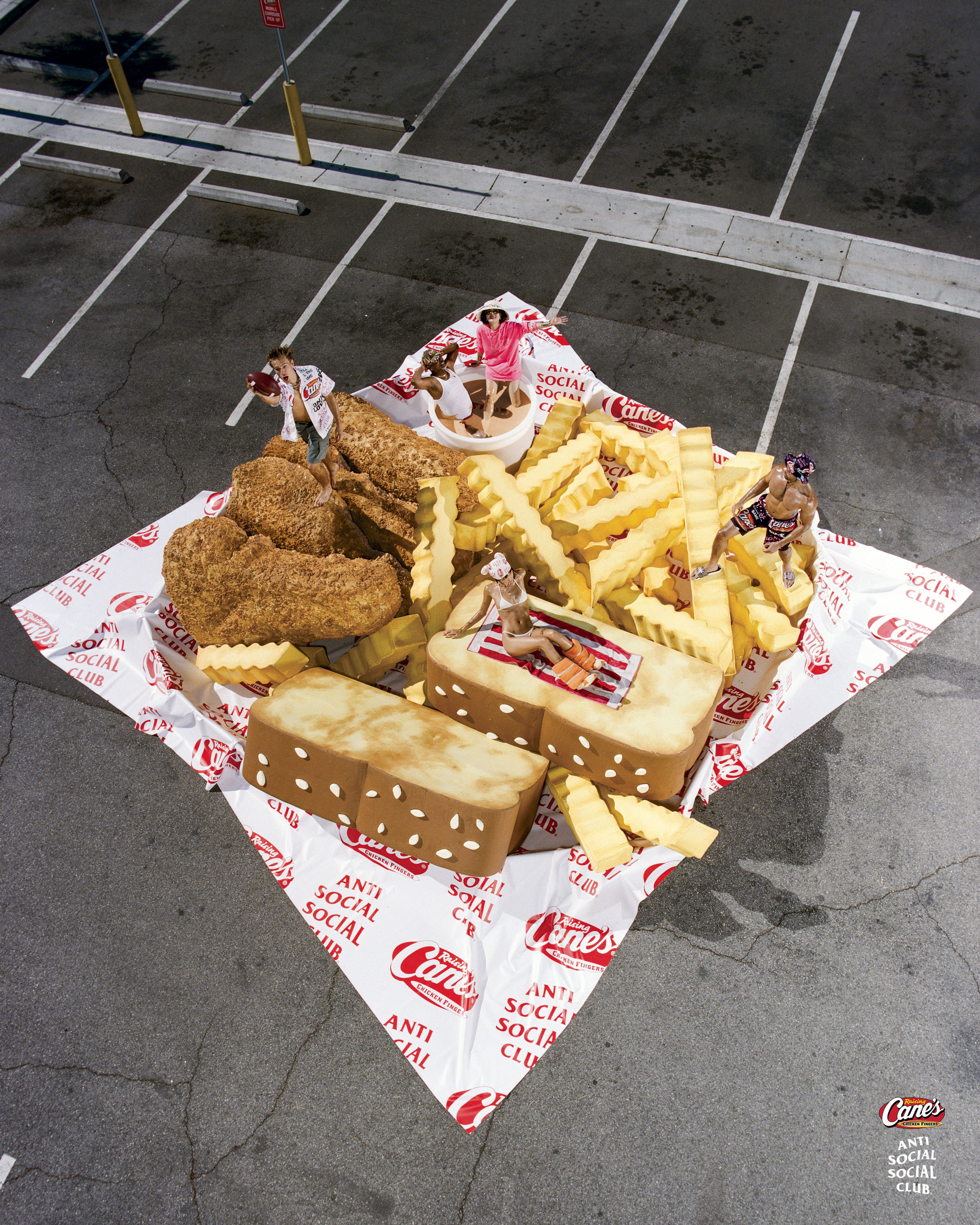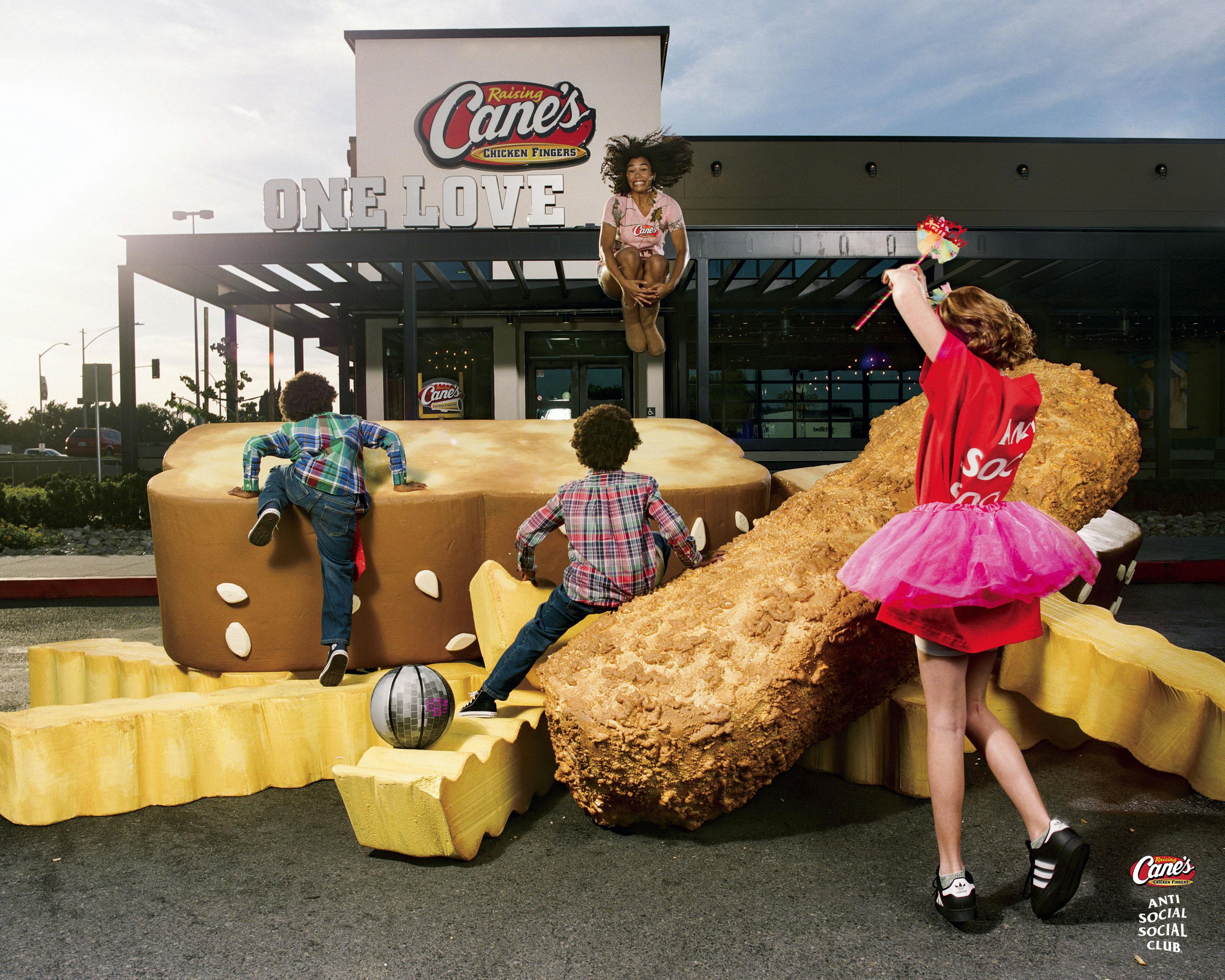 On November 16th, Raising Cane's Restaurants around the country handed out exclusive co-branded decals to eager Customers ready for the collection drop. Crew at select Restaurants also copped limited-edition Cane's Crew T-shirts from the partnership.
On the day of the launch, we hosted a celebratory event at the original Raising Cane's at 3313 Highland Road in Baton Rouge, Louisiana, where 140 lucky Caniacs got exclusive T-shirts not available for purchase, and of course, the oversized Box Combo was available for Customers to take Instagram-worthy selfies with.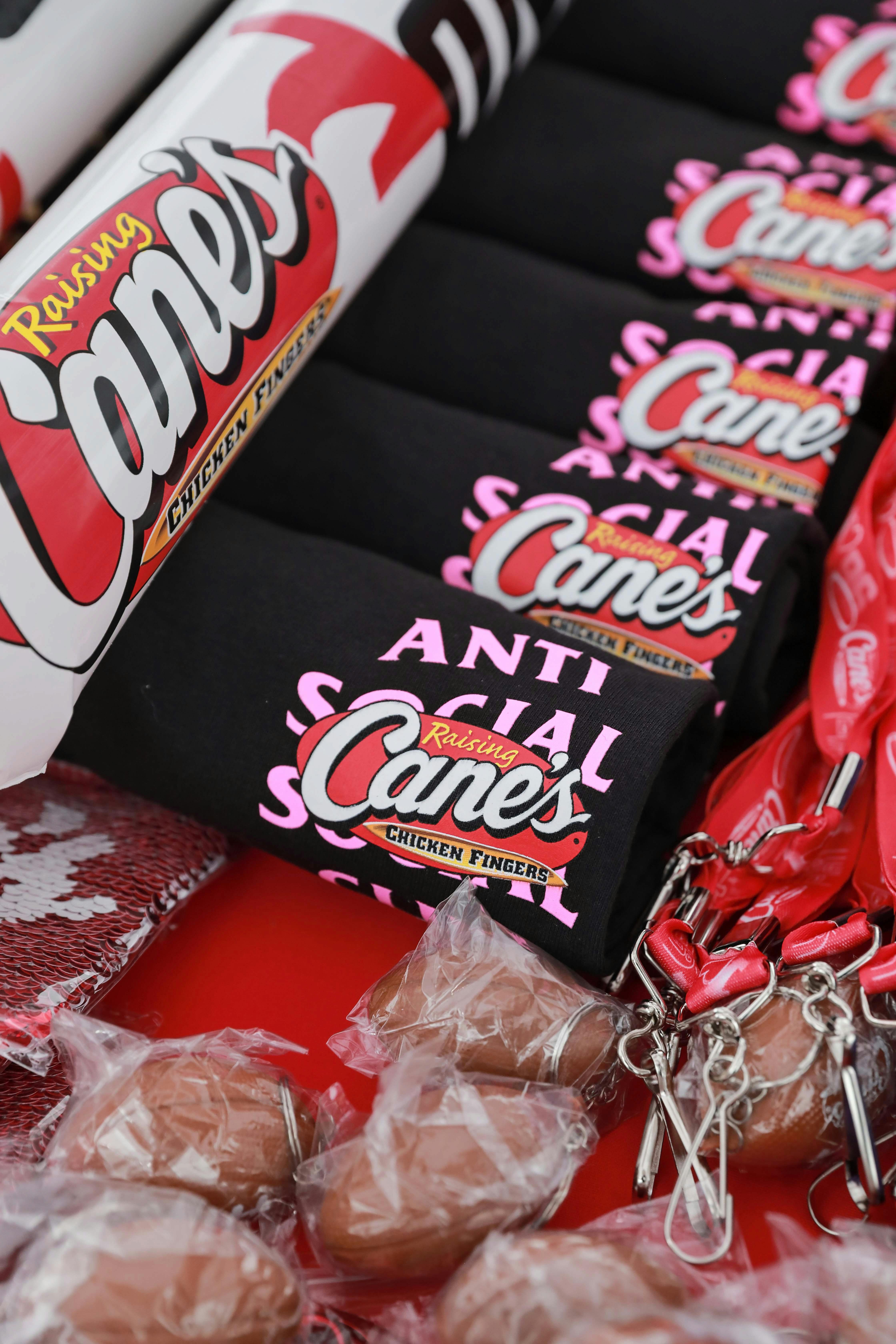 The complete 31-piece collection went live on November 19th and featured camo-print slides, hoodies with metallic pink accents, cut and sew button-up shirts, mesh shorts and bucket hats branded in the ASSC x Cane's logo pattern.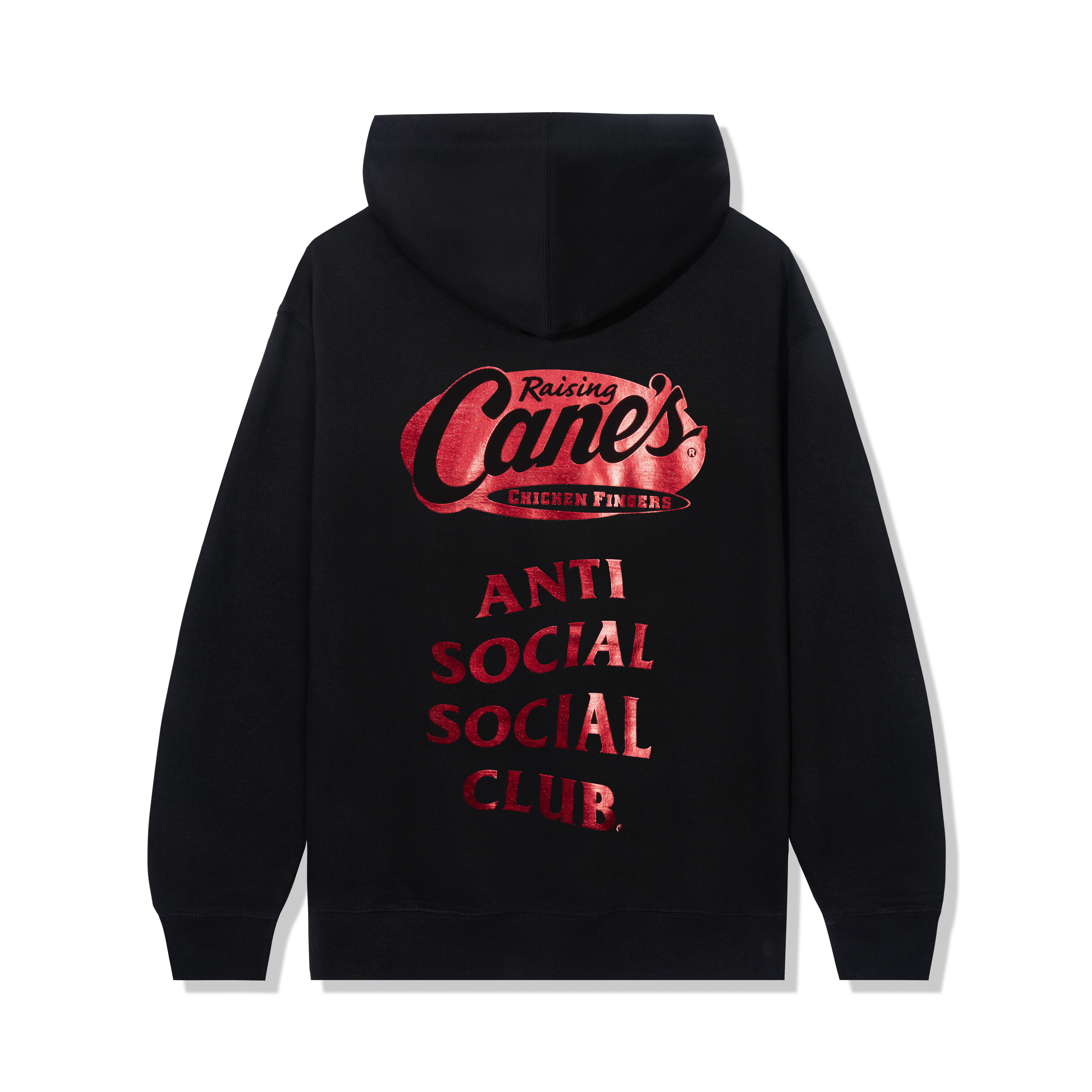 Immersing Cane's cultural aspects into the collection, you could even find items like a disco ball-patterned basketball, a Texas toast pillow and a chicken finger keychain.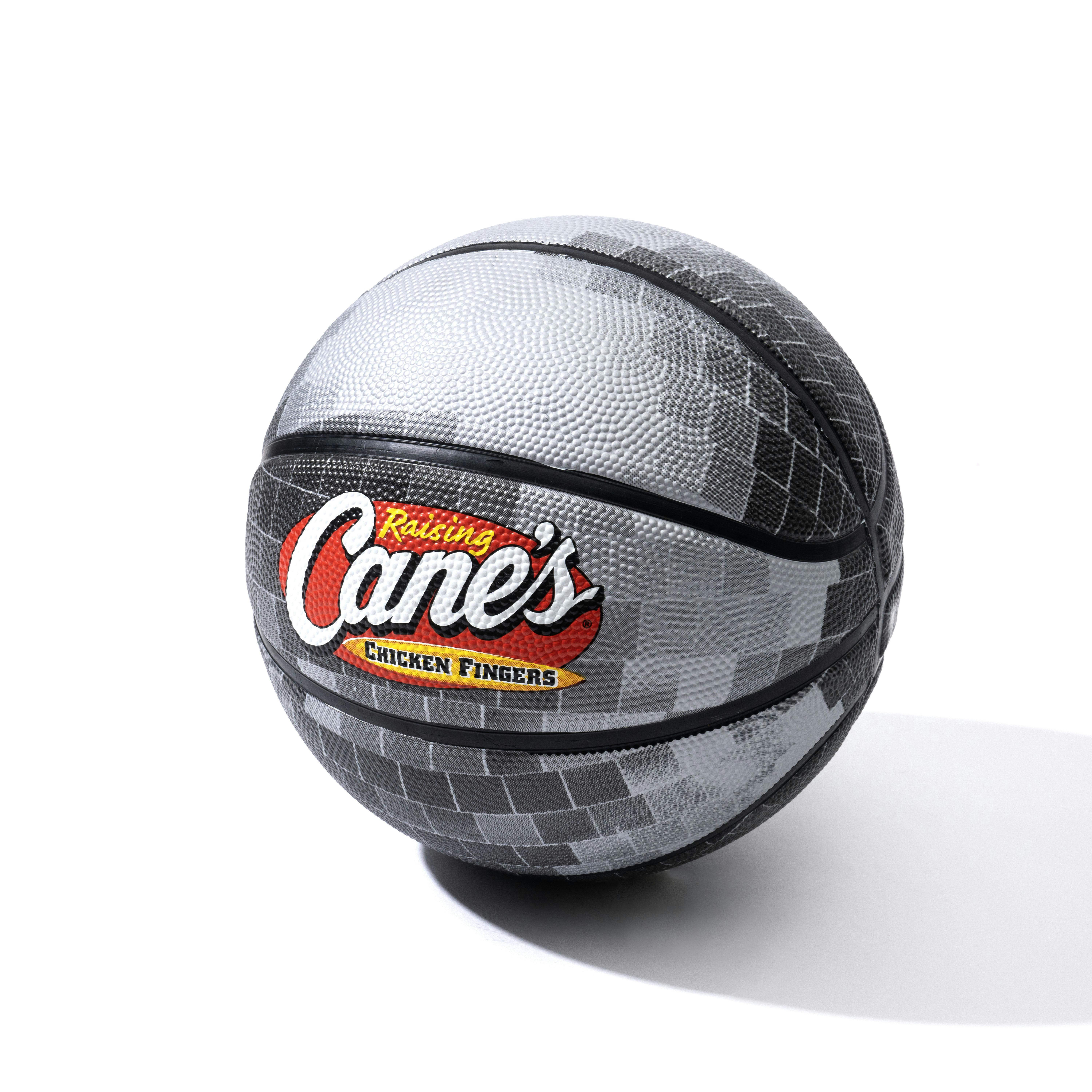 Thanks to our Caniacs, the ASSC x Cane's drop sold out on the website within an hour of being launched!