For years, our Caniacs have been making Raising Cane's part of their love story. Whether they're joining us for a Valentine's Day date, prom, homecoming, engagement photo shoot, rehearsal dinner or even a wedding, our Caniacs agree – Raising Cane's is the perfect match for love (and their chicken finger cravings).
Every year, our Valentine's Day Campaign reminds Customers around the globe that Cane's is the perfect place to treat their (one) love. Nothing says "I love you" quite like the taste of the #1 Most Craveable Sauce and #1 Most Craveable Chicken, recognized by Technomic and voted on by Customers!
But don't just take our word for it – see it for yourself!
Looking for the perfect post-nuptial meal? We've got you covered. And McKay (@mckay_herrera1) , from Arizona, and his wife would agree.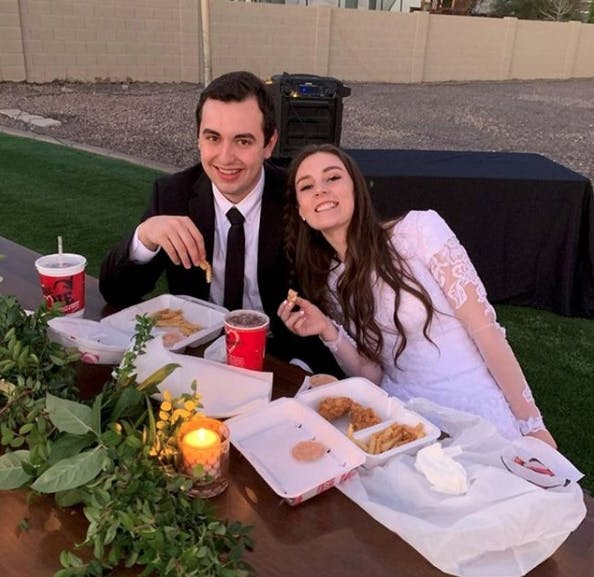 "Cane's is our favorite place to eat and so we thought that it would be great to grab some after the wedding. It definitely means a lot to us!" – The Happy Couple
Champagne is a great prop for engagement photos, but have you ever tried chicken fingers? Take it from @kenzie_brown2 and @n_burke_26 of Minnesota – it's a winner winner chicken dinner.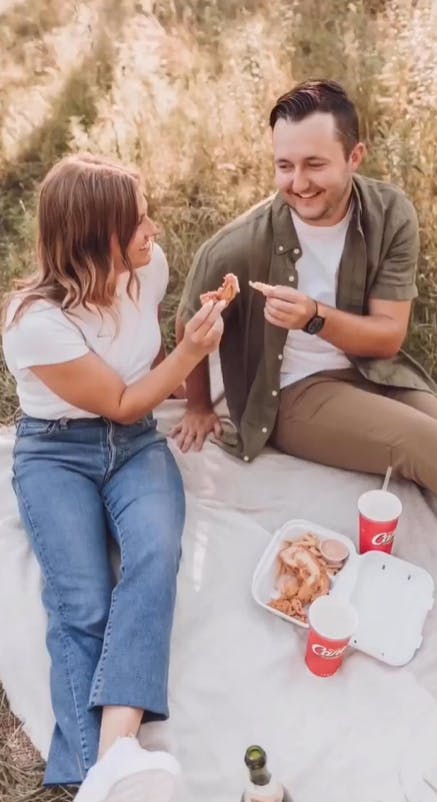 (Videographer: @absthomps)
"We have been together for about four years and Cane's has always been a go-to spot for us, whether for a full meal or just a little snack! When talking to our photographer about our engagement pictures, we wanted to do something unique that captured a little something about us! Immediately we thought, 'What a better way to celebrate our true love, with our ONE love Raising Cane's?'"
Whether we're bringing the chicken fingers to the party or you bring the party to the chicken fingers, we love being a part of your wedding day. Alexa and her husband, from North Carolina, made it a priority to stop by one of our Restaurants after their wedding, saying "I do" to each other and chicken fingers.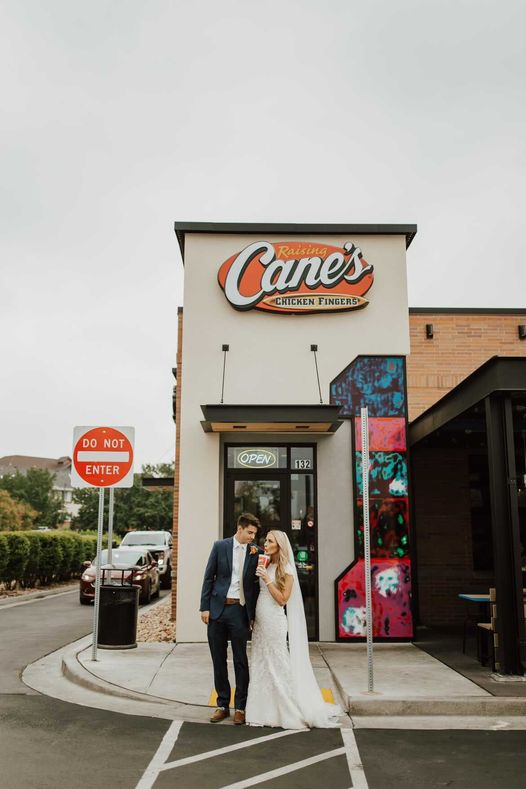 "Marriage = Love. Love = Cane's. Our wedding day wouldn't have been as special without our stopping by Cane's! Forever ONE LOVE!" – @alexaaford_ (Photographer: @sadie.photog)
It's no secret that we love our Caniacs! We're proud to share our ONE LOVE with them on Valentine's Day and every day, and we love seeing them share their love for Cane's across different social media channels. Whether it's a post on Instagram, a Tweet or a video on TikTok, we're thankful our Caniacs aren't too chicken to say it back.
Share some love with your Valentine by sending a Raising Cane's Digital Valentine HERE.