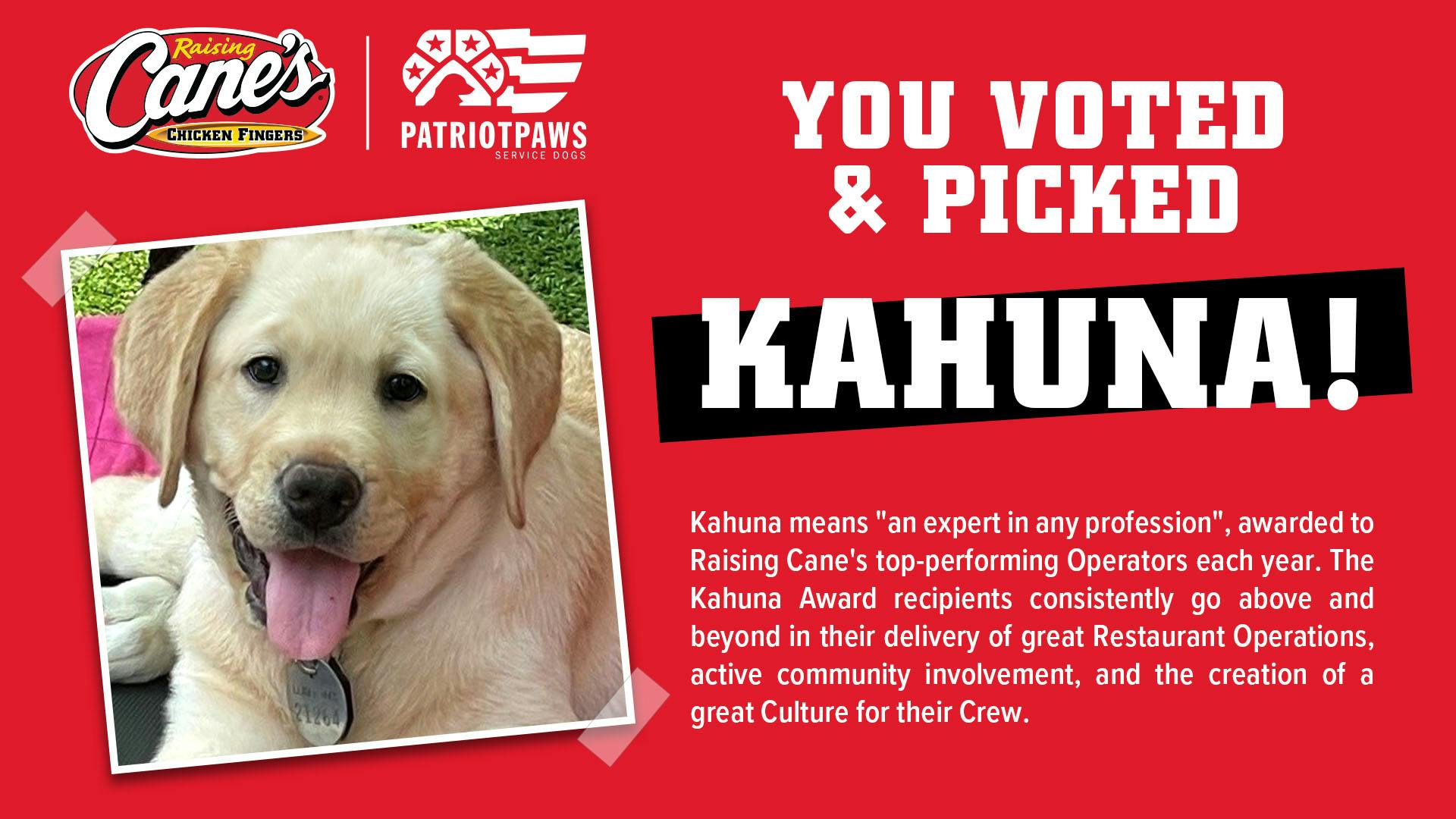 We are proud to continue our partnership with Patriot PAWS, a 501(c)(3) nonprofit organization that trains and provides service dogs for disabled American Veterans. Thanks to our 2022 Holiday Plush Puppy sales (thank you, Caniacs!), we were able to sponsor a new puppy, Kahuna, in the Patriot PAWS program.  
Kahuna's name was chosen by our Raising Cane's Customers and Crew on social media to add that extra Cane's flair as she embarks on her service dog journey. She's just now getting started and we can't wait to see her adorable progress reports along the way!
Our paw-some partnership with Patriot PAWS began in 2019 with our limited-edition Stars & Stripes Plush Puppy - which was a hit with Caniacs and our four-legged friends! Thanks to the Plush Puppy proceeds, we were able to sponsor four yellow Labradors to start their service dog training - Toast, Crinkle, Butter and Elvis. In 2020, Betty White, a rambunctious pup, joined the Cane's service dog squad to continue to support our disabled American Veterans.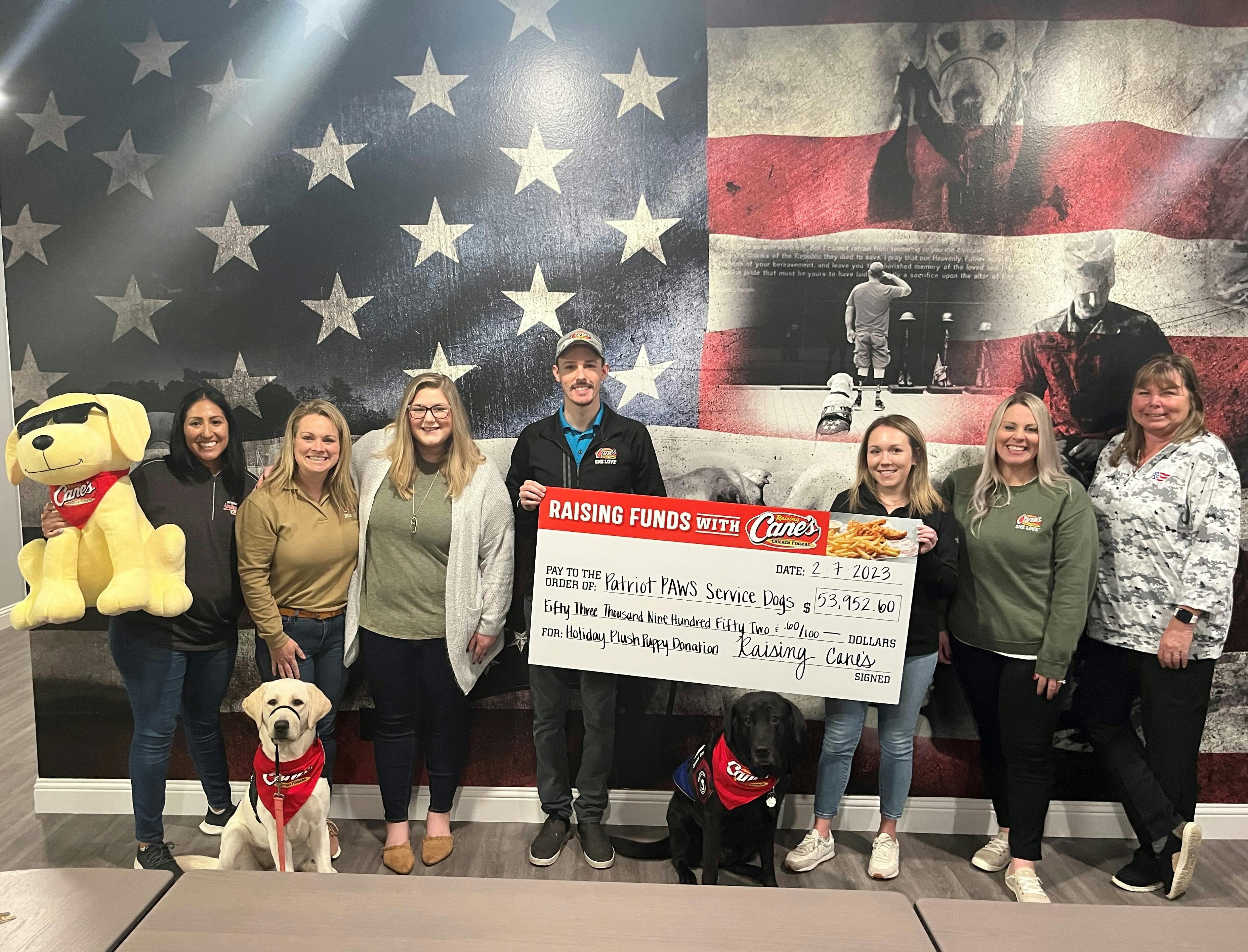 We look forward to the amazing impact Kahuna will have on her service-driven journey. She can't wait to give back and make a difference in a veteran's life, like they have for us!
This partnership with Patriot PAWS is just one example of our commitment to serving our Communities and supporting pet welfare across the nation. Want to learn about more ways Cane's gives back in our Communities? Visit the Cane's Community Partnership page.
For information about Patriot PAWS and how they serve disabled American Veterans, check out the Patriot PAWS website.