We're bringing a "chicken finger state of mind" to New York with the debut of our Global Flagship in the heart of Times Square – Now Open!
As our first Raising Cane's in New York, this Restaurant secures its spot as our largest across the system, and additionally, the largest Restaurant in the bow tie of Times Square. Located in the historic Paramount Building at 1501 Broadway, our monumental 8,000+ square foot Restaurant joins a slew of other iconic brands and shops on the Great White Way.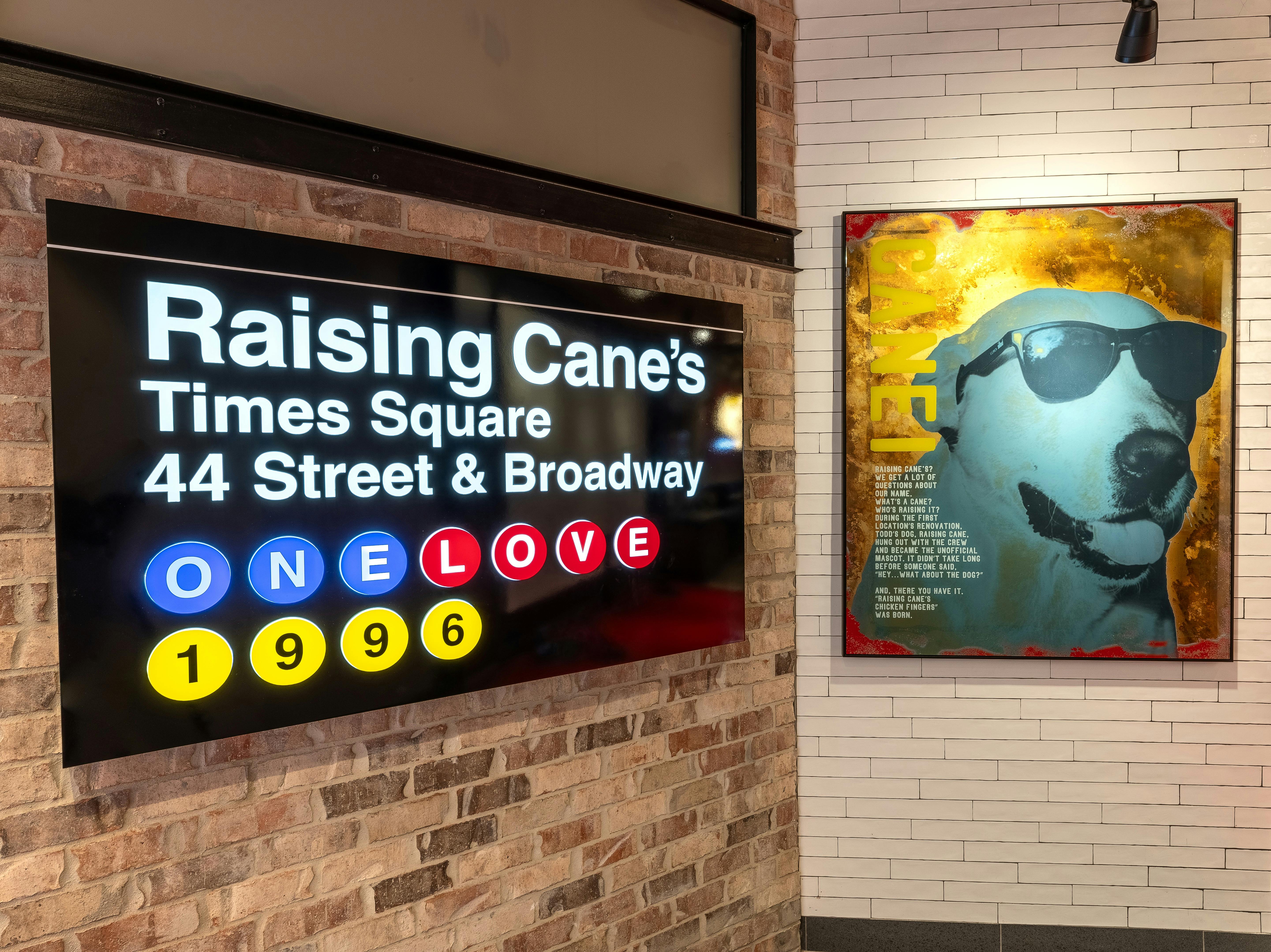 The "crossroads of the world" approach gives tourists from all over the world the chance to get their first taste of Cane's, and New Yorkers the opportunity to keep coming back.
It's not just our craveable chicken finger meals that will keep Caniacs coming back, this distinctive Restaurant provides an entire experience. Each feature is unique to the location, including a Cane III statue dressed as Lady Liberty, Texas toast couches and window displays adorning life-size crinkle-cut fries. You can also find concepts never seen in a Raising Cane's before, like self-ordering kiosks for our on-the-go commuters and interactive displays.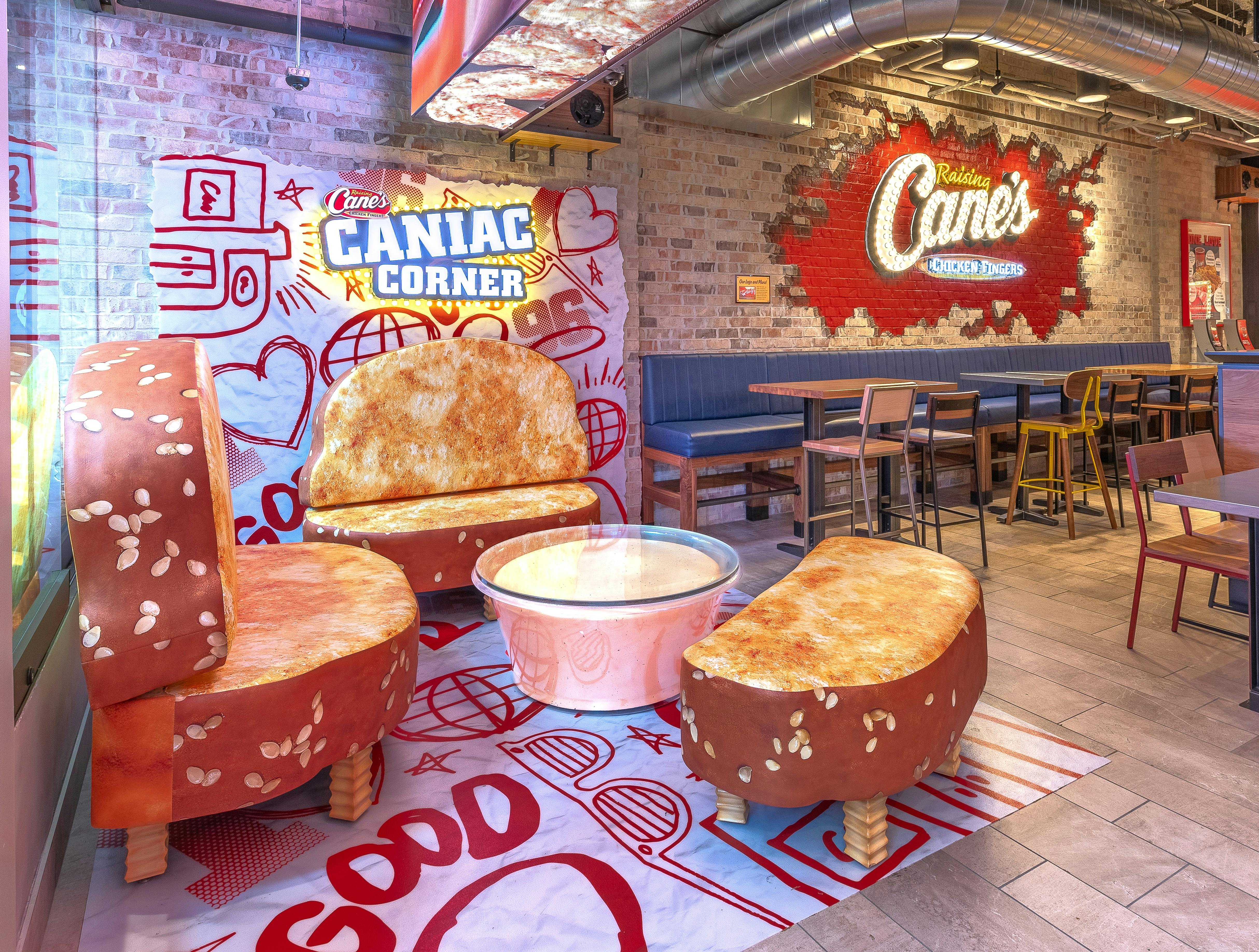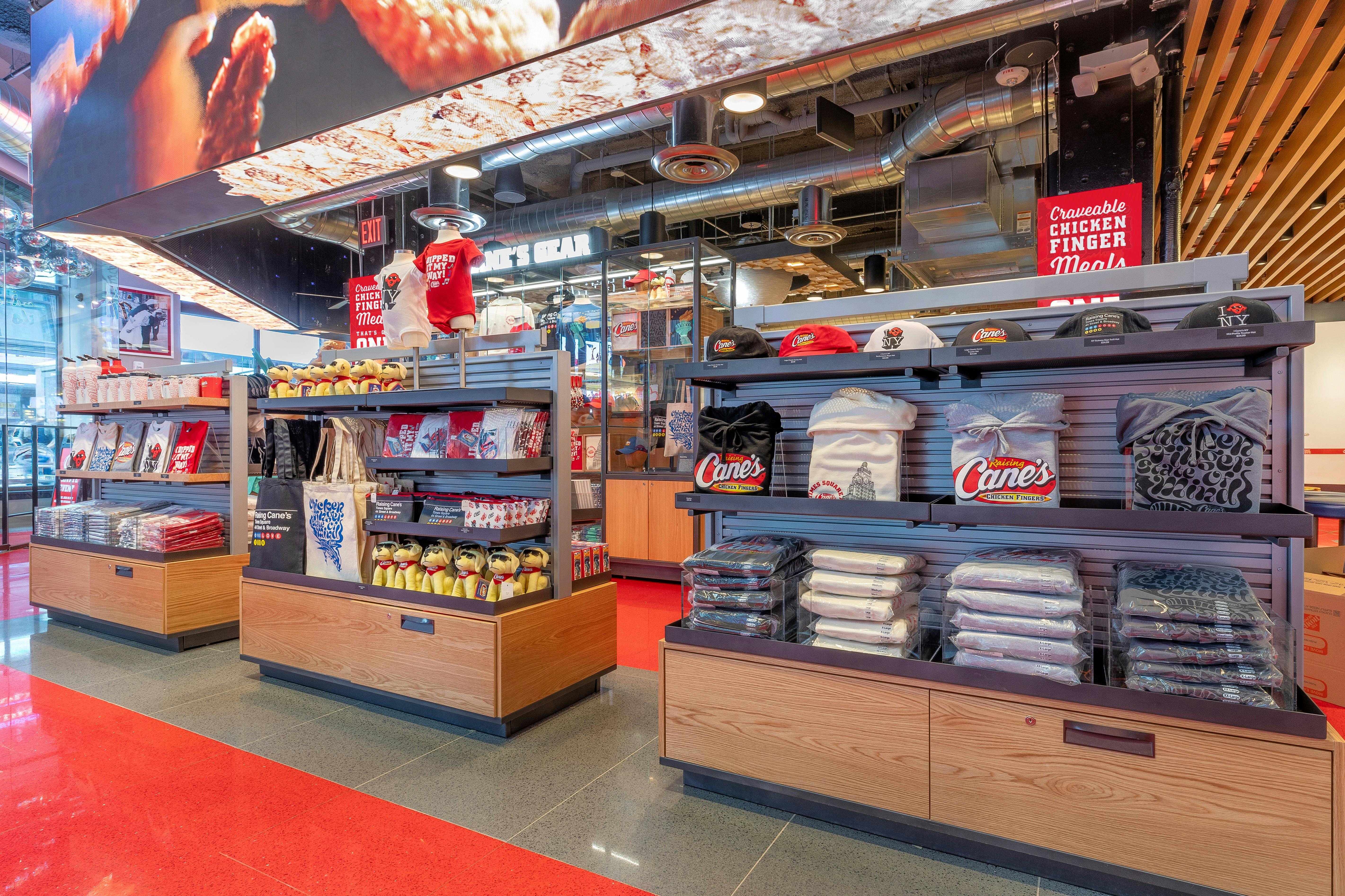 To introduce our One Love to The Big Apple, we were joined by chef Nick DiGiovanni to host a one-day-only food truck pop-up event on June 21st. In collaboration with the New York City Wine & Food Festival, we gave away 500 Box Combos, tickets to the upcoming festival in October and 100 copies of Nick's new book Knife Drop: Creative Recipes Anyone Can Cook.  
We're excited to grow into the New York City Community and welcome Caniacs from all over the world with our new Global Flagship! Our Times Square Raising Cane's will serve Customers from 9 to 1 a.m. ET daily, with additional service from 1 to 2 a.m. for orders placed at the walk-up window for carryout.