Spring is in the air and Leprechaun Lemonade™ is officially flowing at a Raising Cane's near you! Since 2011, Cane's has been actively celebrating St. Patrick's Day with our Customers and Crew by participating in local parades, selling limited-time retail apparel and of course, coloring our lemonade green!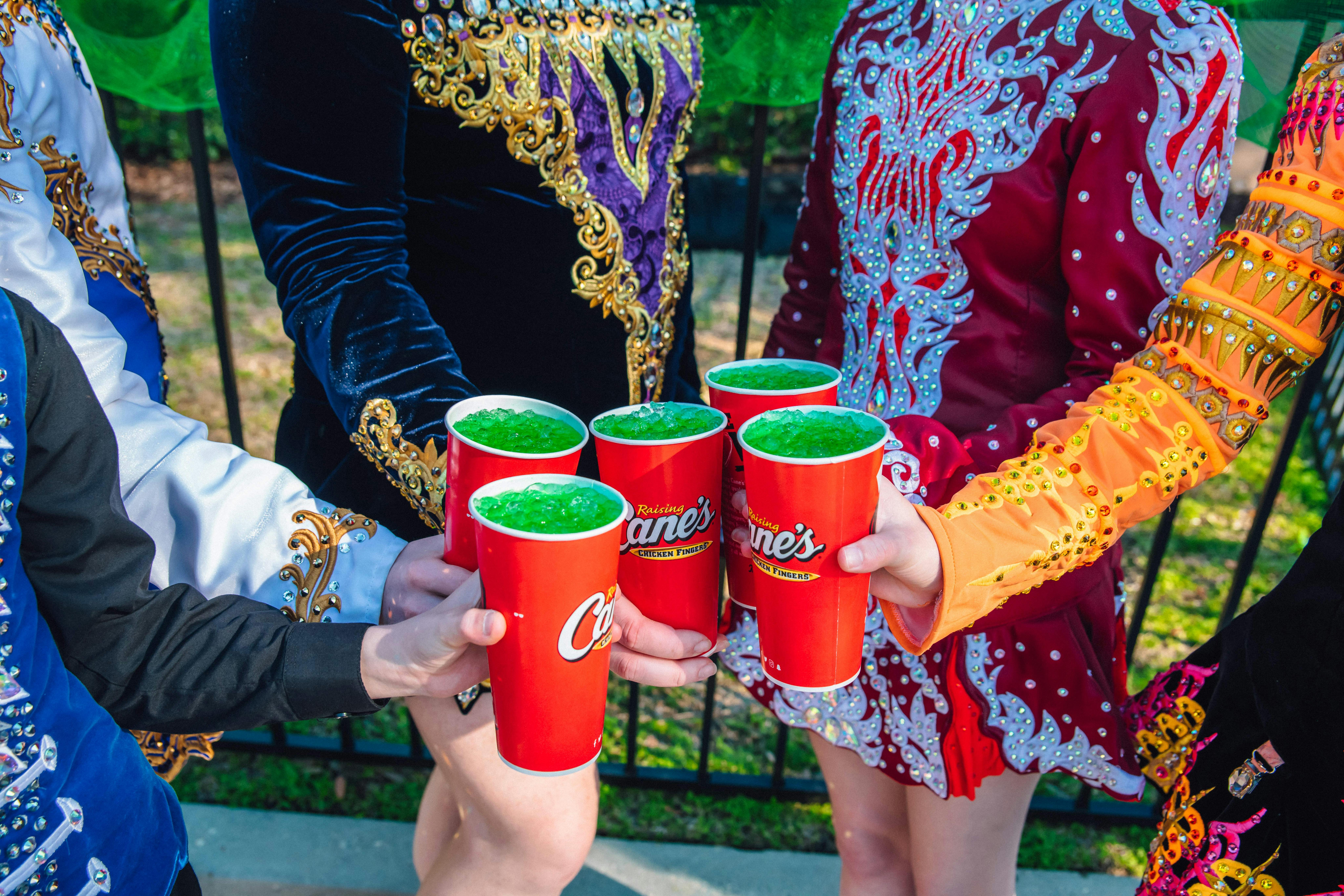 Our freshly squeezed lemonade gets an Irish twist and is dyed green for a limited time each year to get our Caniacs and Crew in the St. Patrick's Day spirit. The perfect paddy drink is now available (by the cup or the jug) through our Drive Thru, Raising Cane's Mobile App, takeout and dine-in until March 19th.
Ready to celebrate with a cup of our refreshing Leprechaun Lemonade™?
Happy St. Patrick's Day, Caniacs! May your glass be ever full (of Leprechaun Lemonade)!