Gov't
Hours of Operation:
Sun-Sat: 10:00 AM - 1:00 AM
"Cane's 7 - Sizzlin 7"
5020 Government St Baton Rouge, LA 70806
Phone: +1 225-928-0046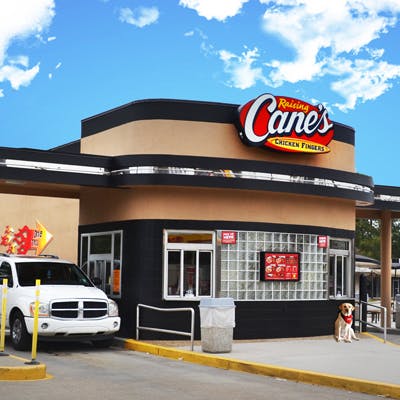 About this Restaurant
Our seventh Restaurant didn't get a nickname until months after opening. It had a reputation for having the fastest service in the Company, despite being a double drive-thru with no pay window. The Crew and Managers wouldn't say they were fast; instead, they were "Sizzlin!"