Houston Galleria
Hours of Operation:
Mon-Thu: 9:00 AM - 7:00 PM
Fri-Sat: 9:00 AM - 8:00 PM
"Cane's 104 - Rodeo Drive"
5015 Westheimer Rd. Galleria 1 Mall Suite 1470 Houston, TX 77056
Phone: +1 713-993-0811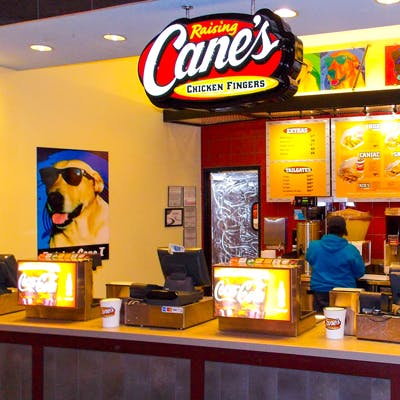 About this Restaurant
Our Raising Cane's® in the Houston Galleria got its name, "Rodeo Drive," from a local nickname for the area. The fabulous shops, nice cars, and affluent people are very reminiscent of the famous street in Hollywood.